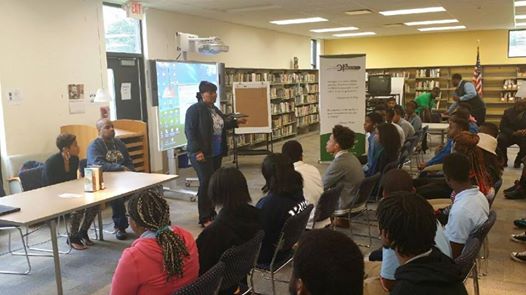 Dr. Bernice A. King, youngest child of Dr. Martin Luther King, Jr. and Mrs. Coretta Scott King and Chief Executive Officer of The Martin Luther King Jr. Center for Nonviolent Social Change, traveled last week to Ferguson, Missouri, with The King Center's ten-member nonviolence education and training team. The team included retired St. Louis Police Department captain, Charles Alphin Sr., and the Rev. Willie M. Bolden, a former SCLC staffer who worked alongside Dr. Martin Luther King, Jr. in the 1960s. The delegation spent four days in the "Show Me State" meeting with executives affiliated with the St. Louis Regional Business Council, law enforcement officers, gang members, a diverse coalition of faith-based and civic leaders, academicians, and high school students in an effort to invite these stakeholders to participate in the Center's Nonviolence 365 Training and Orientation Program. 
King and her team held two meetings at Fontbonne University in St. Louis where police officers, politicians, professors, faith-based and community leaders, as well as college students met to discuss some of the issues that surfaced in the days and weeks following the death of Michael Brown.  The King Center's education and training team was officially welcomed by the University's president, Dr. J. Michael Pressimone.  In the school's student union, King, Alphin and Bolden gave presentations and provided commentary on a wide range of issues to the estimated 150 participants. Dialogue on police behavior, voting, economics and the practicality of nonviolence dominated the discussion at the Catholic institution that was founded in 1923 by the Sisters of St. Joseph of Carondelet. Faculty members believed that the forum was informative. One history professor conceded that in all of her years training and teaching, she "had no idea that Dr. King's nonviolent technique had so many important layers."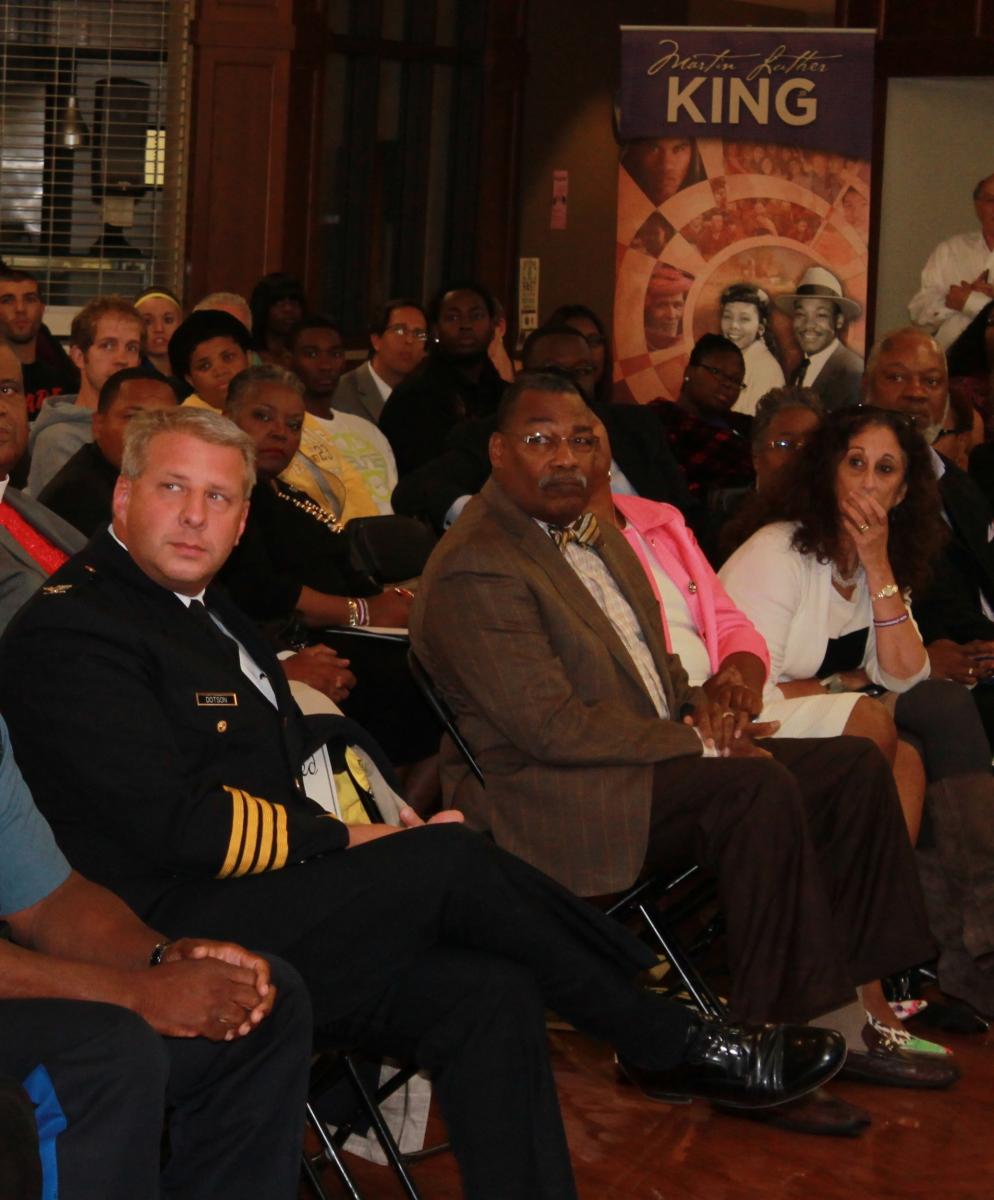 The group also gave similar presentations to approximately 100 students at Riverview Gardens High School, the school Michael Brown attended as a sophomore. Many of the students live in the Canfield Green apartments, the complex surrounding the street where Brown was killed last month.  Some of the students knew Brown and by necessity, are forced to walk pass the spot where he was shot dead on August 9.  Two members of The King Center's team of trainers, Cierra "Fly" Reed, an entertainer and facilitator for the Center's Nonviolence 365 youth camp, as well as Charles Rachel, the latter, a member of the Crips gang who met the Center's founder, Mrs. Coretta Scott King, during the Los Angeles riots in 1992, shared with the students personal experiences. Both Reed and Rachel gave inspiring testimonies about how nonviolence in the spirit of Dr. Martin Luther King Jr. saved their lives. In spite of these nostalgic recollections, some of the youth believed that nonviolence was beneficial, yet, they were still concerned about potential violence that could result from racial profiling.  Donovan Davis, a junior at the school, asked a very pointed question. "What steps do we take to rebuild our community?" the seventeen-year-old asked. "I don't feel I can take a step outside my neighborhood without being pulled over or arrested because I'm African-American."  Dr. Bernice A. King told Davis and other students with similar concerns that during her next trip to the school, attendees of the nonviolence training will be taught how to peacefully negotiate an encounter with law enforcement officers.    
The nonviolence training program began in the early 1970s and was subsequently institutionalized in Florida, New York, Michigan, California, South Carolina, Texas, and Missouri.  The Center also provided initial training and recertification programs in South Africa, South America, and Nigeria.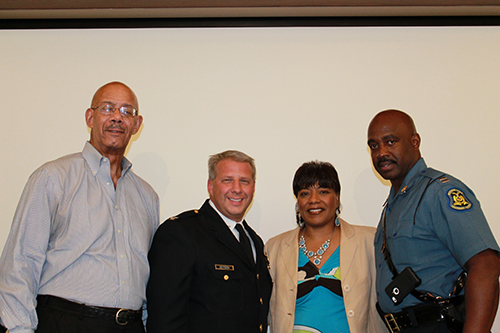 The King Center team of practitioners, trained in Dr. Martin Luther King Jr.'s philosophy and methodology of nonviolence, spent a total of four days in the embattled city.  They will return to Ferguson to teach the first round of Nonviolence 365 classes to civic and business leaders, educators and law enforcement officers from October 1-October 4.  The second round of classes is tentatively scheduled from October 8-October 11 and will be offered to more than 100 students from the Riverview Gardens and McCluer South High Schools.  The high schools are located in the Riverview Gardens and Ferguson-Florissant School Districts, respectively. 
For additional coverage of Dr. Bernice A. King's second visit to Ferguson, please click on the following link:
http://www.stltoday.com/news/with-grand-jury-in-ferguson-case-still-out-mlk-s/article_58bbc678-db08-577b-9440-65d317af3660.html